As your local water utility provider, we strive to keep you continually updated on all matters related to your water service. If you do not find the information you need, please contact our office and we will gladly assist you!
Dear Water Customer,
As part of the Copeville SUD Cross Connection Control/Customer Service Inspection Program, the SUD has partnered with SC Tracking Solutions, LLC (SCTS) to provide an online...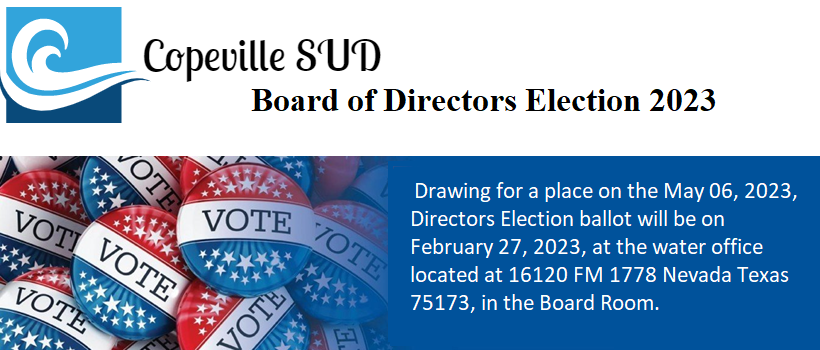 Three seats are available for the 2023 Board of Directors Election.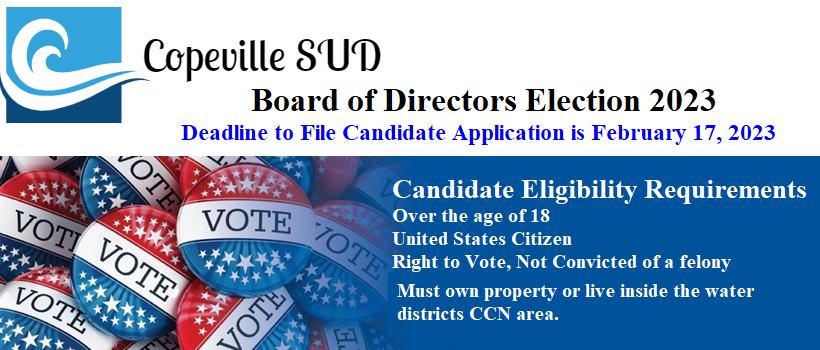 Click Here for more information
December 1, 2022 at 10 a.m. our new portal will be available to use. Please see the following information for setting up your new accounts.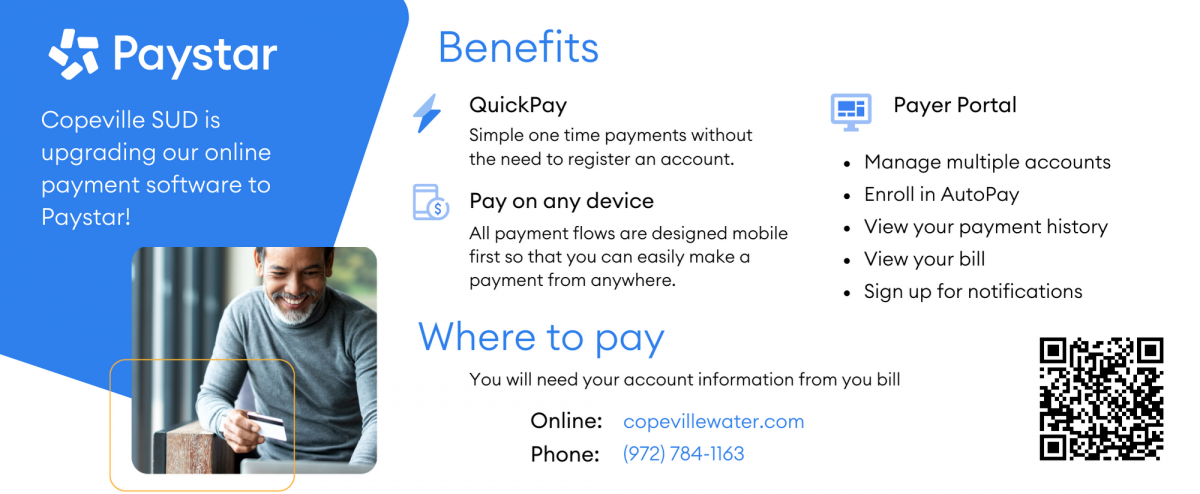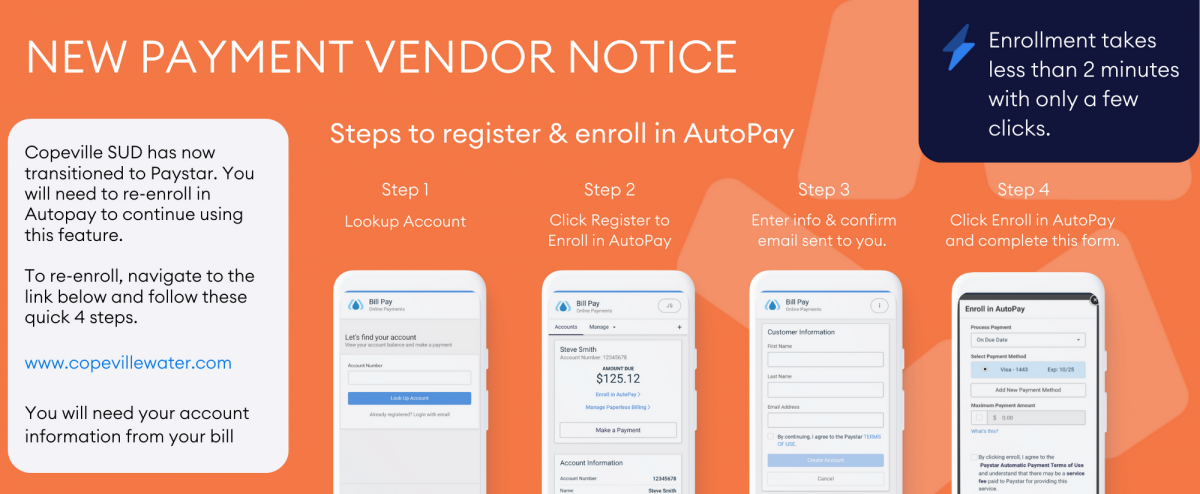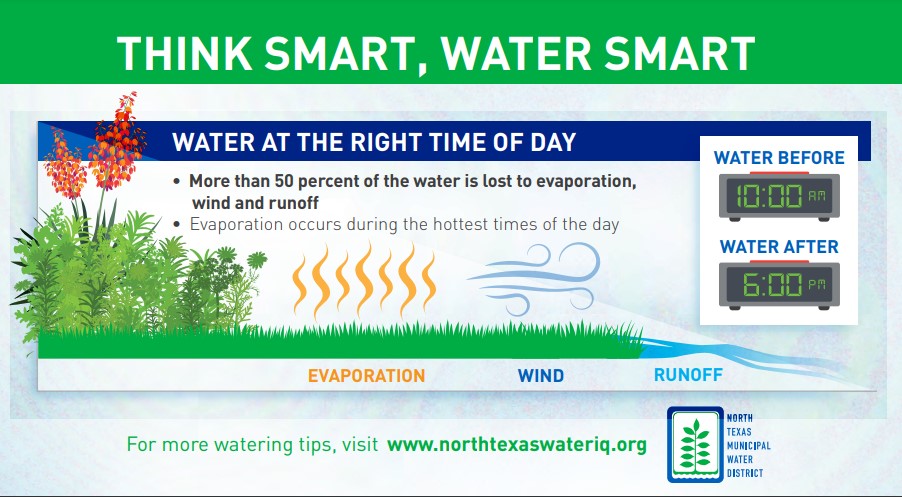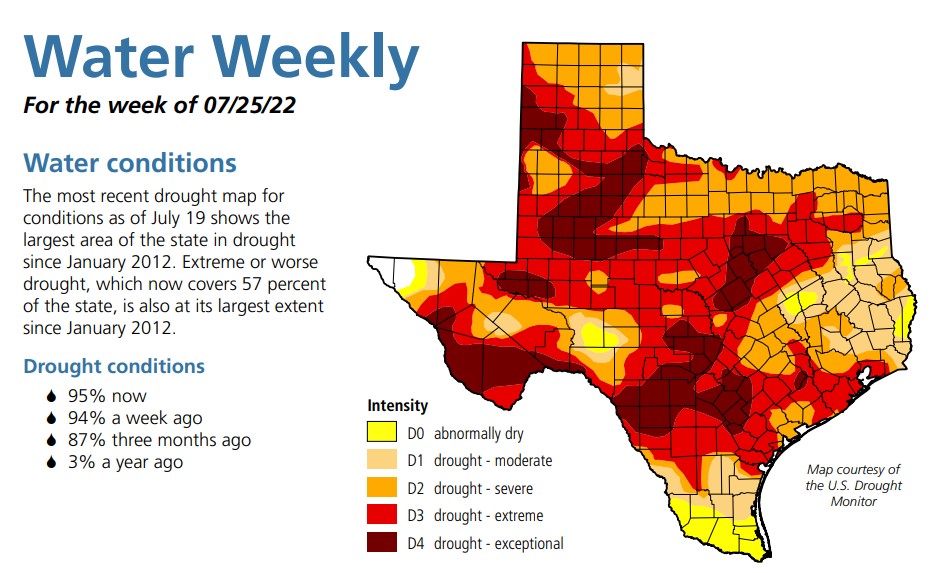 For full report please click here: Weekly Drought Report
WYLIE, TX – July 16, 2022: The North Texas Municipal Water District (NTMWD) is requesting that those receiving water purified by NTMWD reduce their water use immediately, especially outdoor water...
Annual System Maintenance: March 1 – March 29, 2022
Water disinfection is required to protect public health and keep our water safe. North Texas Municipal Water District (NTMWD) uses proven and...
Copeville SUD is building a second ground storage tank
To better serve our growing community Copeville SUD is currently in the process of building a second water ground...
Water Use Monitoring Portal
Greetings,
Copeville SUD's new water use monitoring portal, Get My Meter Info, is now available.
The new portal gives customers more access to their water use data...
REMINDER: Annual Water System Maintenance Planned March 1 – 29
Temporary Change in Water Disinfectant Critical for Safe Drinking Water Year Round
WYLIE, TX – Feb. 23, 2021: The North Texas Municipal...
North Texas Municipal Water District Requests Immediate Curtailment of Non-Essential Water Use Exceptional Water Demands Severely Stressing Water Production in Region.
Wylie, TX - February 17,...
The health and safety of our customers and employees is a top priority of the Copeville Special Utility District board and management. Below are a list of resources where you can find factual...
Annual Chlorine Maintenance of NTMWD Water Delivery System to begin March 2th

Maintenance necessary to ensure quality of drinking water
WYLIE, TX – March 2, 2020: The North Texas Municipal Water...
NTMWD water complies with all regulatory standards and remains safe to drink and use.
The District's disinfection process is necessary to eliminate bacteria and viruses in the water supply and...
Please note, Copeville SUD has a Chlorine Monitoring Violation. You can read the violation letter in the Forms and Report tab at the top of the home screen. Please be aware this is strictly a...
Always be mindful of water lines when planning a new project, whether you are digging holes for fencing, electric poles ect. Just mark each spot you are planning to dig with a spray painted x then...